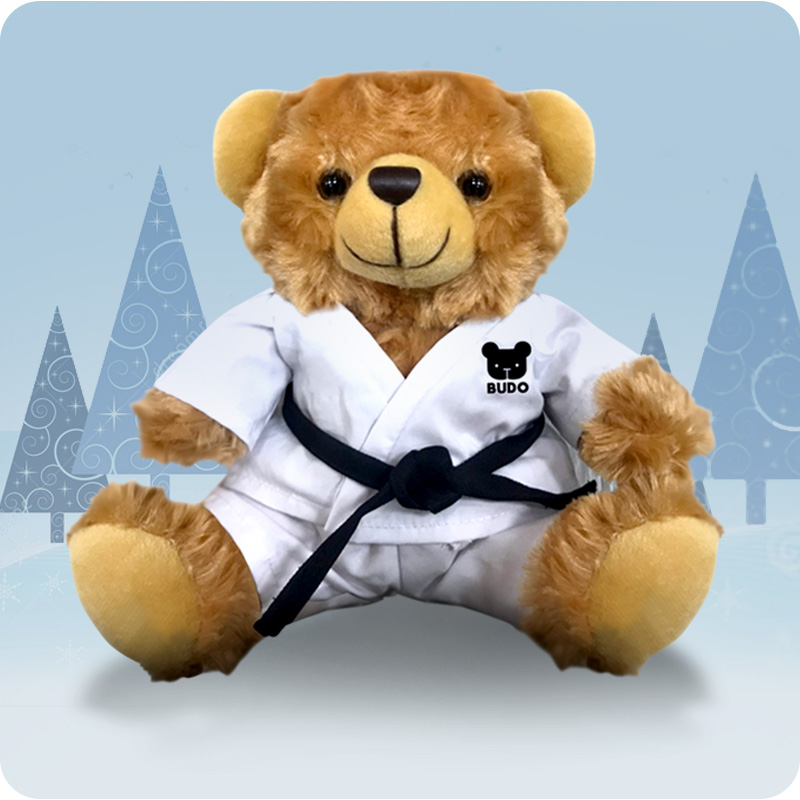 Budo Bear – Christmas Special!
GKR KARATE CHRISTMAS SPECIAL OFFER
** 2 WEEKS ONLY **
The Budo Bear…
20cm's tall with plush fur
Has a poly cotton gi with black belt
Proudly wears the original 'Budo' Bear Badge
'Budo' is the Martial Arts 'code'
Only available for a short time – limited supply!
Offer closes Sunday 29th November 2020
Please enter your name and dojo details, as the Budo Bear will be delivered to your Branch Instructor by the 7th December to hand out to you.
(Please note, all other items ordered online other than the Sports Pack and Budo Bear, will be sent directly to your address and postage will apply)
In stock